Tackling gaps in emerging market banking systems can boost business growth, lift consumer demand and support overall economic growth. Through solutions such as payment platforms and mobile banking, fintech can be the gateway for the less wealthy and small and micro enterprises to financial services, raising them from 'unbanked' to 'banked' and boosting financial inclusion.
In her white paper Fintech in emerging markets, Whitney Jiranek, senior analyst global emerging market equities, shows how pioneering companies from different countries and industries found common cause in addressing these gaps, thus helping to 'crack the code' of financial inclusion – one of the UN's 17 Sustainable Development Goals.
She also discusses the potential economic impact of wider access to financial services, how the uptake of mobile phones is spurring bank account openings, and some key regional trends.
"From Asia to Latin America, Africa to emerging Europe, fintech solutions are percolating, deepening the global drive to democratise access to basic services. This is a pivotal moment for financial inclusion among emerging markets. The coming decade holds tremendous promise, both for fintech players as well as those that have taken up their mantle, creating value for the whole rather than just their part."
For more, read 'Fintech in emerging markets: cracking the code of financial inclusion'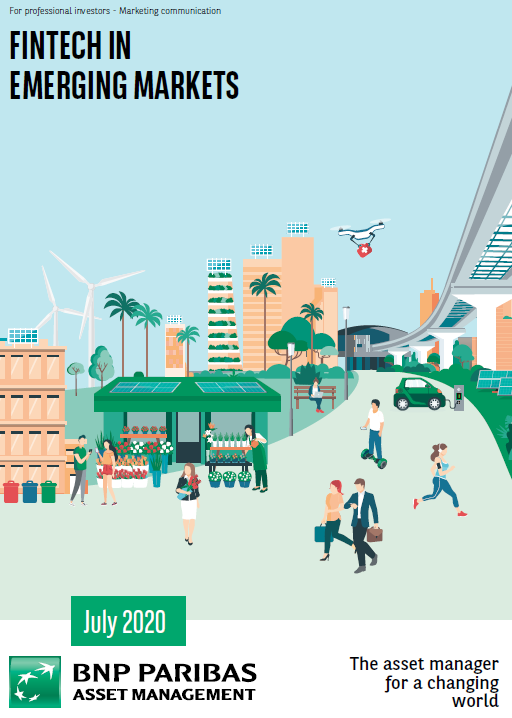 ---
Any views expressed here are those of the author as of the date of publication, are based on available information, and are subject to change without notice. Individual portfolio management teams may hold different views and may take different investment decisions for different clients. This document does not constitute investment advice.
The value of investments and the income they generate may go down as well as up and it is possible that investors will not recover their initial outlay. Past performance is no guarantee for future returns.
Investing in emerging markets, or specialised or restricted sectors is likely to be subject to a higher-than-average volatility due to a high degree of concentration, greater uncertainty because less information is available, there is less liquidity or due to greater sensitivity to changes in market conditions (social, political and economic conditions).
Some emerging markets offer less security than the majority of international developed markets. For this reason, services for portfolio transactions, liquidation and conservation on behalf of funds invested in emerging markets may carry greater risk.
On the same subject: